Diane Rodgers Costello—President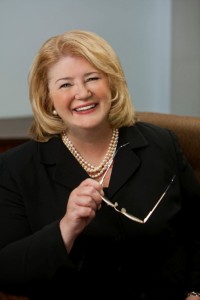 Ms. Costello is the President of Costello Wealth Management, a local financial planning services firm. Through Costello Wealth Management she couples her investment acumen with the vast resources of LPL Financial to offer sound financial advice and prudent money management to individuals and businesses. Her mission is to help clients achieve their long-term financial goals. With more than 25 years of experience in the financial services industry, Diane serves clients not only in the Southern Tier of New York but is also licensed in Florida, South Carolina, Pennsylvania, Arizona, Virginia, and Washington, DC.
Prior to co-founding her prior company, she was a retirement plan specialist for more than 16 years with VALIC. She worked with professors and the professional staff of the SUNY-ORP Program. She also collaborated with the Daughters of Charity—Lourdes Hospital executives and assisted human resources in establishing their retirement/matching 403(b) program. During her tenure, she educated thousands of employees about the advantages of financial planning and how best to utilize their employer retirement benefit packages. Through her efforts, Diane became a recognized advisor, specializing in 403(b)/401(k) plans for non-profit organizations and for-profit corporations.
Ms. Costello was the guiding force behind her prior firm's technology development and implementation, as well as business contract negotiations. Before entering the financial services industry, Diane was a case worker at Broome County Social Services, where she worked with families and children on foster care and adoption issues.
Ms. Costello graduated from Douglass College Rutgers University with a Bachelor of Arts degree. A member of the national Financial Planning Association, Ms. Costello is also the former President of the Financial Planning Association of the Southern Tier of New York, where she also sat as Chairman of the Board. Diane has enthusiastically accepted the invitation to become a member of Lourdes Patient and Family Advisory Council. She is proud to be instrumental in the positive contributions Lourdes makes to our community. Diane is married to her husband, Michael Costello, PhD. who is a professor of Chemistry. They have one daughter who is a local business owner.
Email : diane@dianecostello.com
No information provided on this site is intended to constitute an offer to sell or a solicitation of an offer to buy shares of any security, nor shall any security be offered or sold to any person, in any jurisdiction in which such offer, solicitation, purchase or sale would be unlawful under securities laws of such jurisdiction.
The LPL registered representatives of Costello Wealth Management may only discuss securities or transact business with persons who are residents of AZ, DC, FL, NY, PA, SC, and VA.
Securities and Advisory Services Offered Through LPL Financial, A Registered Investment Advisor. Member FINRA/SIPC
Copyright © 2023 | Costello Wealth Management All Rights Reserved